Personnel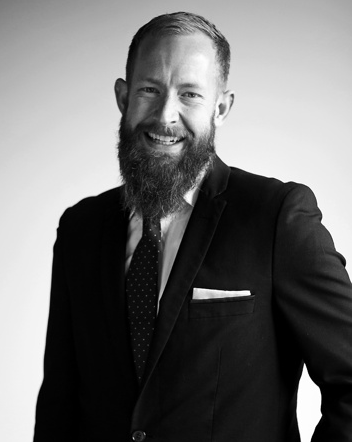 Ian Fry - Founder and Executive Director of AllRhythms, Lead Music Instructor – BM in Classical Percussion and Jazz Drum Set from the Eastman School of Music ['05], Master of Arts from Maharishi University of Management ['06], 23 years teaching experience including The School at Columbia University, 2 Grammy nominations as Musical Director and Percussionist for Austin's Tortilla Factory, percussion substitute for the Austin Symphony Orchestra, Round Rock Symphony Orchestra, and the Midland-Odessa Symphony and Chorale, drummer and Music Production Center (MPC) operator for Bran Van 3000 at the 2008 Montreal Jazz Festival, YPQ Assessor via the Weikart Center, MindPop Creative Learning Initiative facilitator, (ianfrymusic.com).

Heather Thomas - Office Manager for AllRhythms - Personnel Manager at Texas Performing Arts Center, experienced Office Manager and Personal Assistant.

Jason Nicholson - Public Relations and Marketing Consultant - Marketing Director at the Austin Symphony Orchestra since July 2000



Christina Comley – Music Instructor for AllRhythms. Christina is a drummer based in Austin, TX. She graduated from Musicians Institute in March of 2012 with her Associates in drum performance and received the "Most Improved" award.While attending Musicians Institute, she was shaped stylistically in the forms of rock, country, latin, pop, jazz, blues, hand technique, charting and reading, as well as piano, music theory and ear training.

Bruno Vinezof – Music Instructor for AllRhythms. Bruno is a native of Pernambuco-Brazil. Born in Olinda, a city where the traditional arts and culture are stronger than ever, Bruno has extensive experience with music. He has participated in ensembles performing Afoxé, maracatu, forró and coco, as well as in modern bands - always with the influences of his musical roots. He has played with artists such as: Rabecado, Azabumba, Quarteto Olinda, Renata Rosa, Cascabulho, Pandeiro do Mestre, Mestre Zé Neguinho do Coco, Spock Frevo, Maciel Salu, Alessandra Leão, Mestre Luiz Paixão, Quarteto Olinda, Claudio Rabeca, and many others, including many masters of traditional music. He currently lives in Austin, TX and performs with Mente Clara, Forro de Quintal, Maracatu Texas, Samba Police, Leticia Rodriguez, and other artists.

SUBSTITUTE TEACHERS:

Ted Camat – Ted is an accomplished percussionist and is versed in diverse musical styles, including those of Rio, Brazil as well as the idioms from the northeastern territories. He is a well-rounded drum set performer.


Bryan Zannotti – Bryan is a graduate of the University of Wisconsin-La Crosse where he received a Bachelor's of Arts in Percussion Performance and Economics. He is a session and touring drummer in Austin and is knowledgeable of diverse styles of music.

Sean Harvey – Sean is a graduate of the University of Texas at Austin where he received his Master's degree in percussion performance.

Adam Nurre – Adam is the consummate percussionist; he plays around Austin and tours with bands frequently. He has classical percussion training and is at home playing all drum set styles.

Daniel Dufour – Daniel is a hot commodity in Austin these days. A recent graduate of the University of Texas at Austin where he received a Master's Degree in jazz drum set performance, he is highly sought drum set player.

Nathan Langfitt – Nathan is an active musical theatre percussionist on call for the Zach Scott Theatre and numerous others.